Do you need a new or remanufactured engine for your Chrysler, Ford, Chevrolet or import SUV truck or Minivan?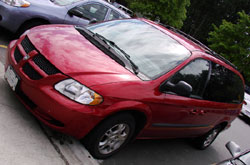 Click here to find out more about our Minivan/ SUV engine shop...
Let us install a new or remanufactured engine into your SUV, Minivan or 4x4 import and domestic truck.
Our Minivan engine shop can handle front wheel drive, all wheel drive, four wheel drive passenger vehicles. Our shop is the only domestic engine remanufacturer in British Columbia that is approved by the British Columbia Automobile Association (BCAA), and is registered with the Better Business Bureau. We are Canada's largest retail automotive engine remanufacturing plant and engine installer. Our goal is to provide a superior product that exceeds industry standards, which will result in the highest level of customer satisfaction. We strive to serve our customers with honesty, integrity and unmatched automotive service.
Whatever you need your vehicle for: soccer practice, groceries or family vacations, you can depend on one of our top quality guaranteed engines.
We also do high performance engines for SUV's, Vans and 4x4's...